Supporting artisan-made brands isn't the only way to shop ethically, but the more I research and the more I connect to brand owners, the more I'm drawn to the story of so many slow fashion brands. I love learning the history and the passion and the culture behind the pieces I add to my closet. More and more, the brands I love collaborating with are ones who are deeply connected to the hands who make their products, whether locally or internationally. Paola, the founder of SHILANGO is no different.
SHILANGO is her passion project, an ethical marketplace re-investing in her hometown. Her pieces celebrate traditional Mexican culture, using naturally occurring materials like wood, tamarind seeds, coffee beans, huaje seeds, cantalope peel, and handmade beads.
Of all the pieces she sent me (SO generously, by the way), my favorite are the Aztec Fan earrings, which I've alternated with my other pair of statement earrings almost every day since I've had them. They're the perfect pop of color to my mostly neutral wardrobe and I love thinking about the story behind them each time I put them on.
Because, more often than not, it's easier to buy something (even an ethical something) at face value, or just because it's ethically made, without considering the story or the history that went into creating the piece. And it's forever one of my favorite aspects of slow fashion.
My goal is to always share the story behind each brand I introduce and, today, Paola is doing the introducing herself with an interview that actually brought me to tears. Her love for her brand is contagious.
Can you tell us a bit about the backstory of Shilango?
I immigrated to Toronto almost a decade ago with the dream of growing my business acumen, learn other cultures and of course, learn English too. Later on, once I've learnt how to communicate in English, I encountered myself with a strong feeling of giving back to the small community I grew up in.⠀
Although I have a BA majoring in tourism, I've been naturally interested in fashion since age six. I used to watch Fashion Television with Canadian host Jeanne Beker since the age of twelve and recycled full page editorials to place them on e-v-e-r-y single cover of my school notebooks. You can say I was born a fashionista :)
The love for my family, native country (Mexico), its culture and the people who move the country forward encouraged me to start SHILANGO in which I combine my passions for sustainable fashion and keep my Mexican heritage alive.
Do you have a favorite product and why?
The Genesis Bracelet. Besides that it's beautiful, it has sentimental value to me. My husband bought it for me on one of our trips to Mexico, and it's become one of our best sellers. I named it the Genesis Bracelet because genesis means the beginning. It's the Christian Old Testament and the first book of the Hebrew Bible in which God creates the world. The bracelet represents the creation of SHILANGO.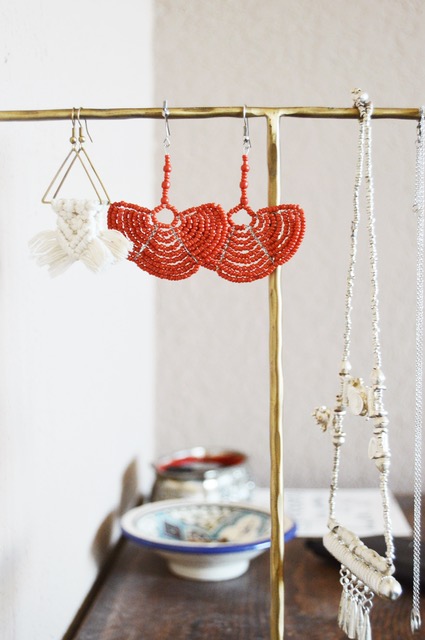 Other than running your business, what do you enjoy doing in your spare time?
I consider myself a foodie, so when I'm not hustling, you can find me trying a new local restaurant. I also love to stay healthy so I like to workout and eat healthy.
You also have two sweet boys. How do you balance life as a mama while running your online business?
I do have two small boys (4 & 2 yo) so life is definitely busy! Being a mother is a huge responsibility, and it's my number one priority. Hence, I have to apply my time- management skills and be present for them when they are around. I work on the business while they're taking naps, in school and when after they're gone for bed. I'd say I have to work effectively and efficiently because I really don't have a lot of time to spare.
What is the most important aspect of SHILANGO to you?
SHILANGO'S vision is to be the example for sustainable fashion committed to the people we work with (artisan partners + clients), the Earth we live in (by specializing in eco-friendly materials) and ethically sourced practices (artisan made + fair traded + honouring heritage + respecting human rights + small quantities made).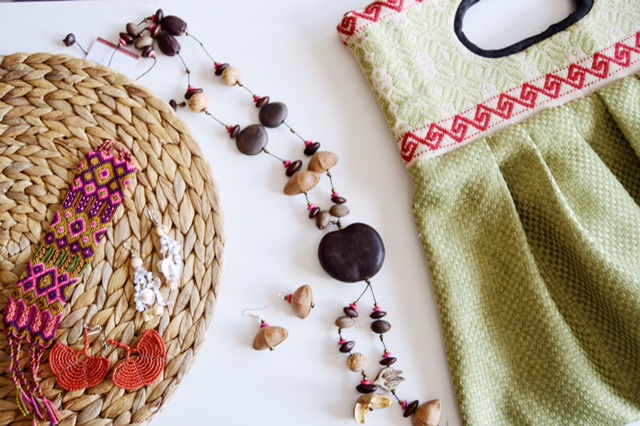 You can shop this incredible handmade selection on SHILANGO's website (plus many more pieces not pictured here).
*This post is sponsored by SHILANGO. All opinions and creative direction are my own. Thank you for supporting the inspiring brands that make this blog possible.*