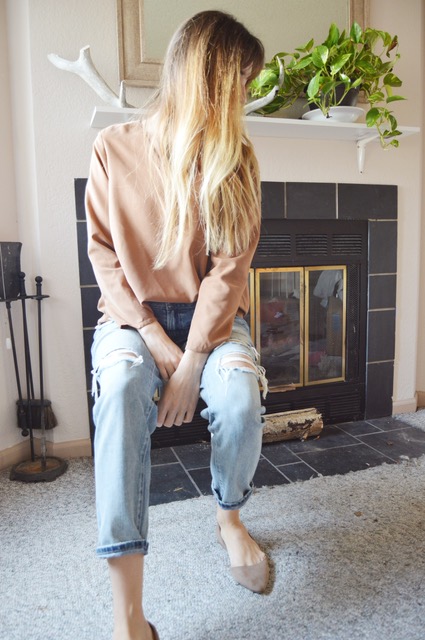 Fun fact: my maiden name is Miller- and my daughters call my mom "Mimi" so, when I first heard about a small, Washington D.C. based slow fashion brand called Mimi Miller, I was instantly intrigued (and put one of their pieces on my to-buy list for my mama).
Upon further investigation, I learned that the brand was named after its founder, Mimi, and that she sources, cuts, sews, and sells each piece out of her home office, all on her own. Talk about an inspiring fempreneur.
Although Mimi has released several collections since I first started following her brand, her current Fall/Winter collection is my favorite yet.
Mimi relies on a "classic over trend" mentality, which, coincidentally, is a topic I've been thinking a lot about lately. The fast fashion industry thrives on trends (refer to my last post (i.e. rant) for more on that topic). In fact, the fast fashion industry has created countless "mini-seasons" with new collections released monthly or even weekly, to keep consumers constantly running back for the newest, trendiest thing.
Unfortunately, some slow fashion brands fall prey to the "trend" phenomenon, but the brands that become my long-term favorites are the ones that rely on classic, timeless fashion silhouettes and statements over fleeting trends that will be in this week and out the next.
When Mimi offered to send me a piece from her new collection, I knew choosing a piece would be hard. As with every piece I'm sent, I wanted to pick one that would see more than its fair share of use. I don't believe in owning clothes that never get worn, so I knew that I needed something I could realistically wear often and that would fit well with my casual real-life-mom-of-two-toddlers style.
The V-Neck Gemma Shirt is, coincidentally, exactly what my Fall wardrobe needed to elevate it beyond my standard basics and knits, while still remaining accessible for my everyday life. This top is made of a modal/polyester blend (modal is one of my favorite sustainable fabrics, for the record) and is silky soft, wrinkle-free, with the perfect weight to layer on top of or underneath.
As you know, versatility is hugely important to me, so I wanted to show a few ways to style the top beyond my standard pairing with jeans (which is still my favorite because of how easy it is to wear anywhere).
I'm a big fan of layering underneath sleeveless dresses to make them more appropriate for colder weather and this top was perfect for it. I added an extra layer with my favorite thrifted cardigan (but a jean jacket would have worked well too!) and added my Equal Uprise fedora on top.
Another casual but work-appropriate look (you know, not that I ever have to dress in work attire, but just in case ;) I wore my VETTA stretch ankle pants, and my thrifted maxi cardigan to add some interest in differing sleeve lengths. And my Filanthropik Threads huaraches to top it off, since we aren't totally covered in snow yet.
I didn't change much for this last look other than losing the cardigan and layering a button-up underneath the Gemma Top to show that it really is great for layering over or under other pieces.
Versatility, small batch, sustainable materials, timeless shapes - Mimi Miller covers all of the bases of a true wardrobe staple that you can feel good about investing in.