Subscription boxes seem to be all the rage lately and although I've only tried out a few (my favorite of course, being entirely coffee themed,) since my steps toward a more conscious lifestyle I had yet to test out a subscription box that centered around ethical shopping.
Globe In is on a mission to deliver joy by connecting consumers to real, remote artisans from around the world. With their themed boxes, you can choose to receive one once, get them monthly, send them as gifts, or even shop the pieces individually.
With a passion for sustainable business models, Globe In is more than just a way to receive new, useful items once per month. Signing up for their Artisan Box (their monthly subscription box — and I've got a discount code for you at the end, so stay tuned,) or shopping any of their other boxes or products directly supports the artisans who made the item — giving the talented artisan an global audience, instead of just a local one.
They're also passionate about preserving the art of craftsmanship behind each product — something that is rapidly dying out due to fast fashion and consumerism. They celebrate the slow, the handmade, the story-laden, and bring it directly to your doorstep. I can't think of a more meaningful gift for yourself or a loved one to receive.
Although all of their boxes are beautiful and even practical (not just filled with random "stuff" like a lot of other subscription services,) I decided to go with the Eco To Go Artisan Box, because it contained a few items that had been on my wishlist and was super helpful in moving me towards my zero-waste goals for the year.
Here's what it had inside: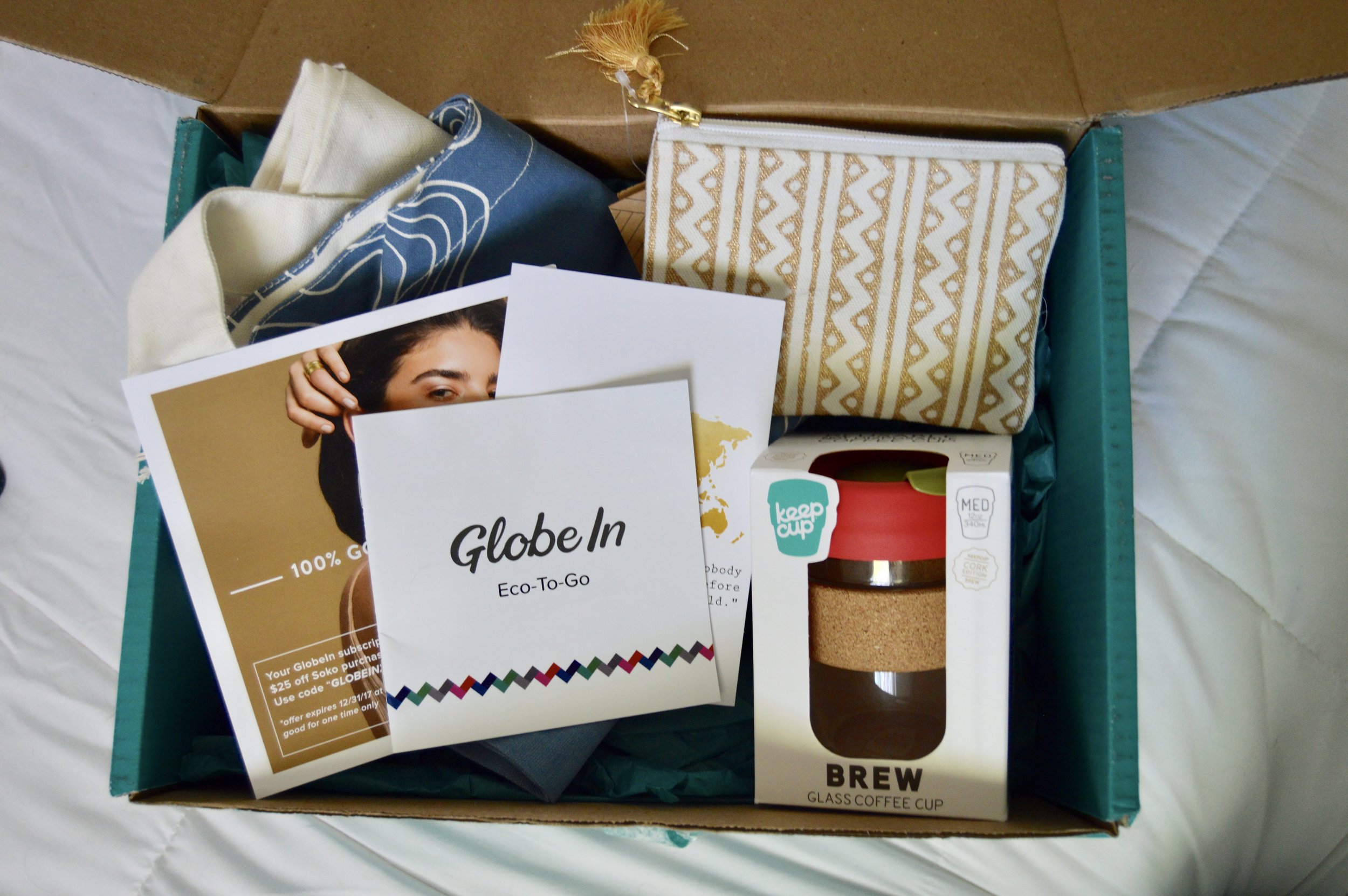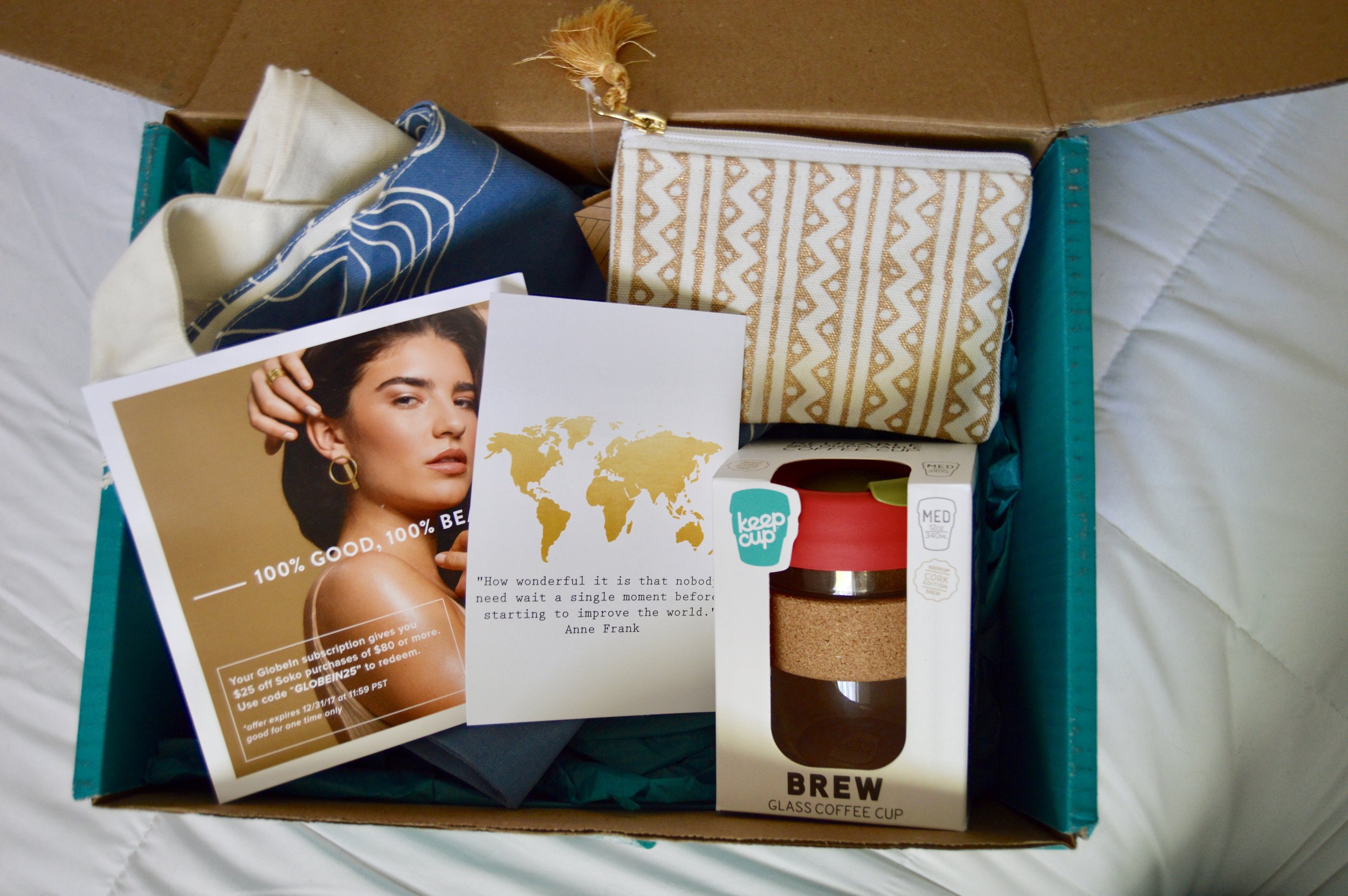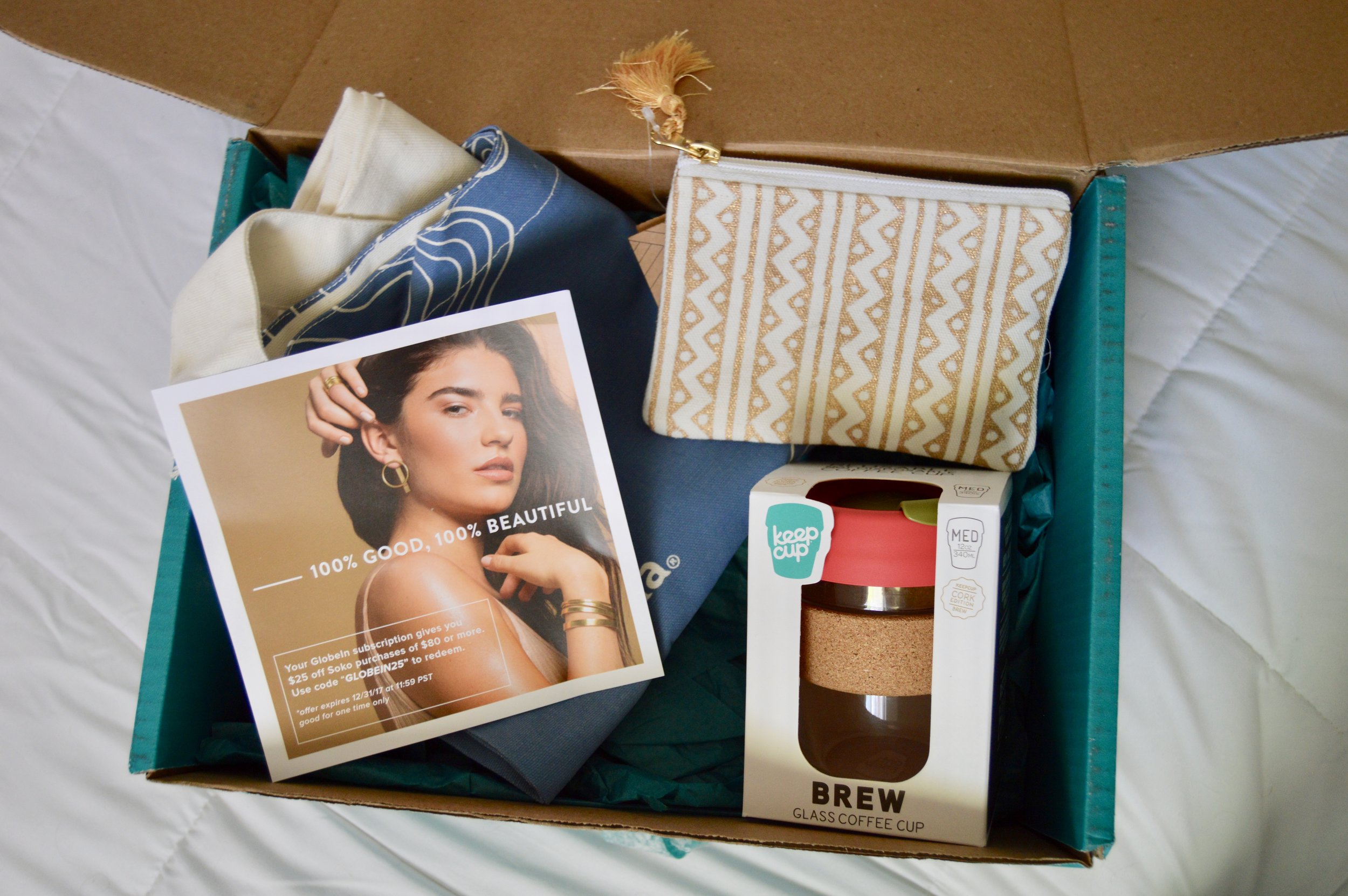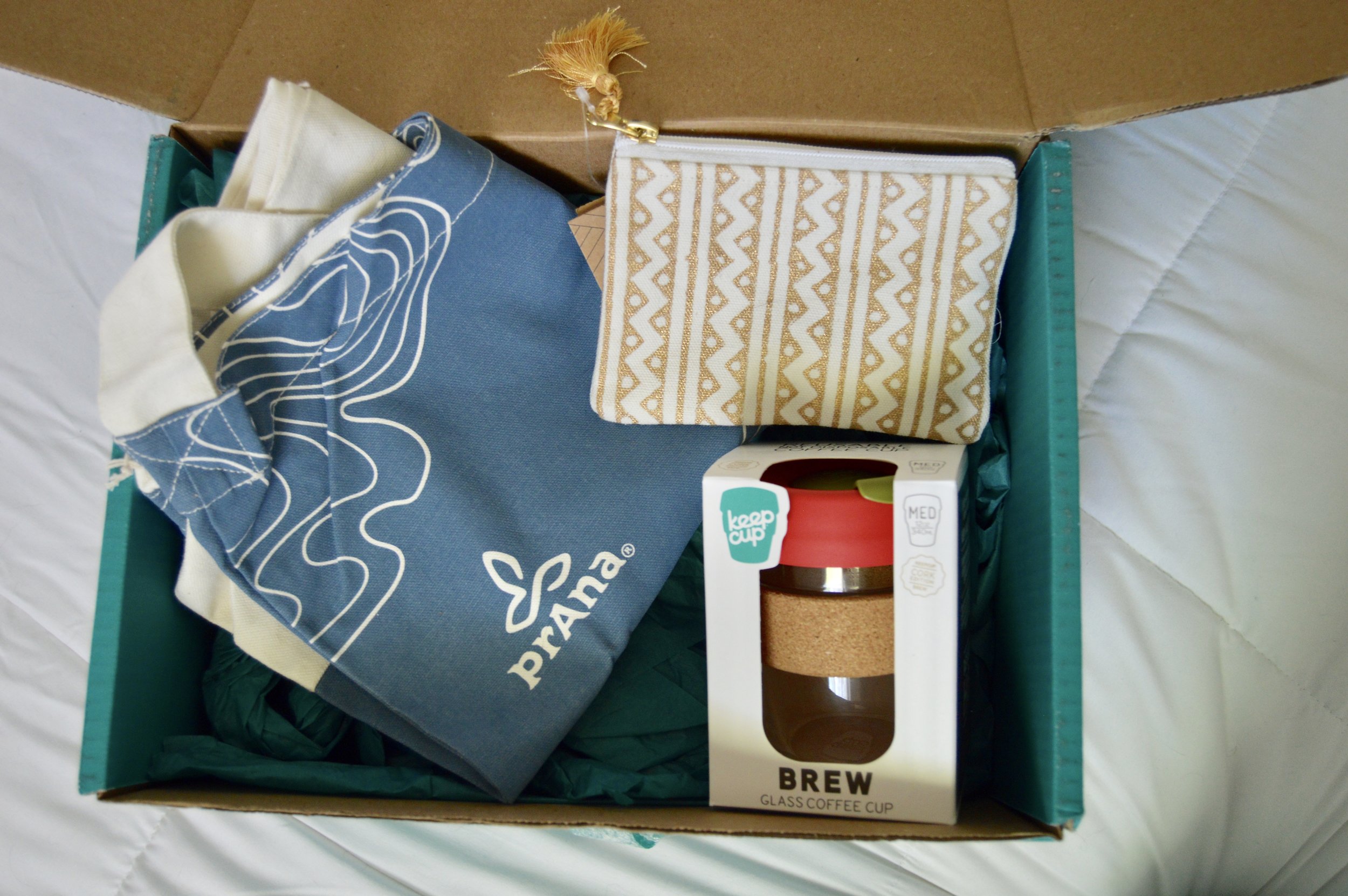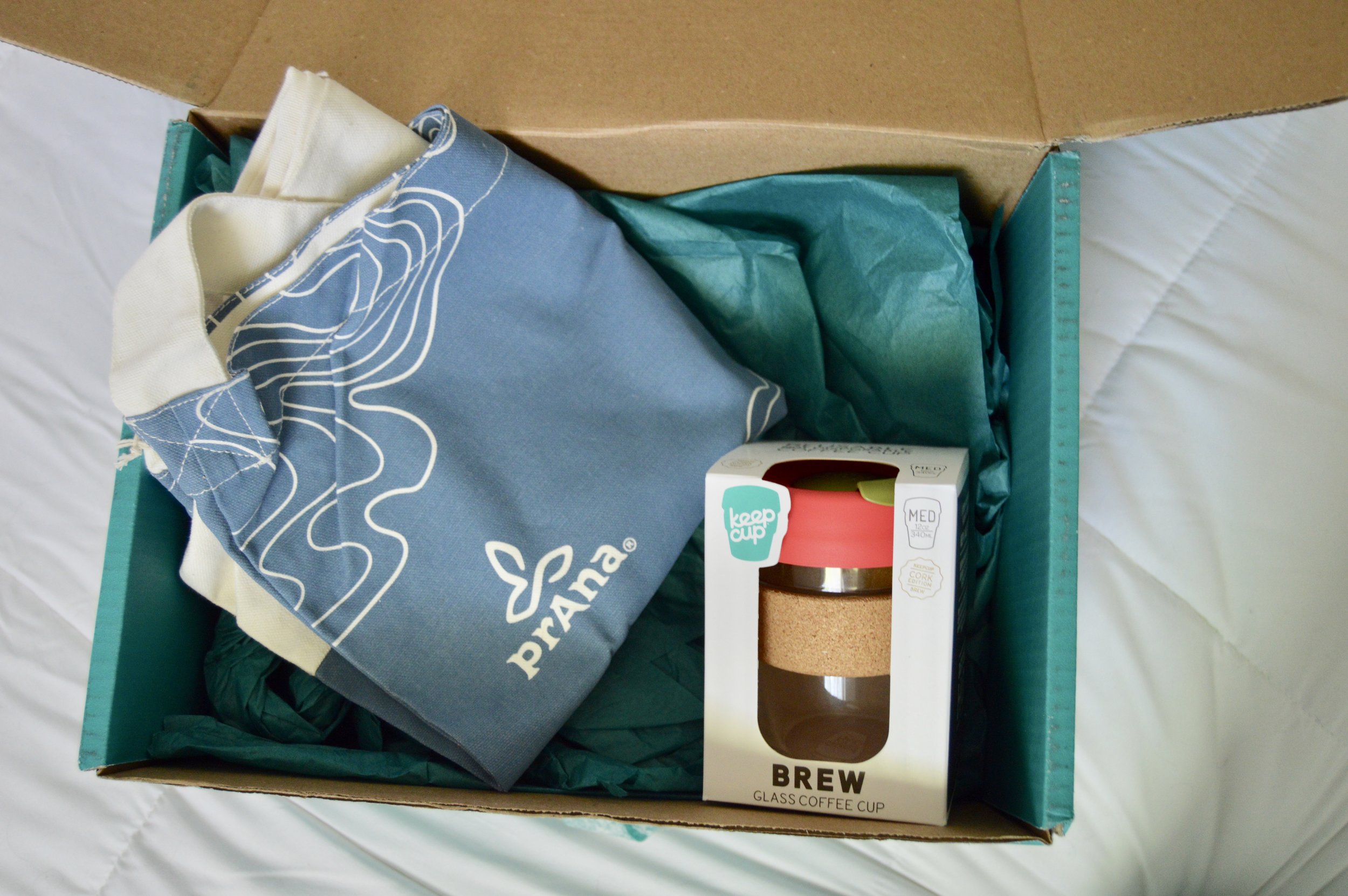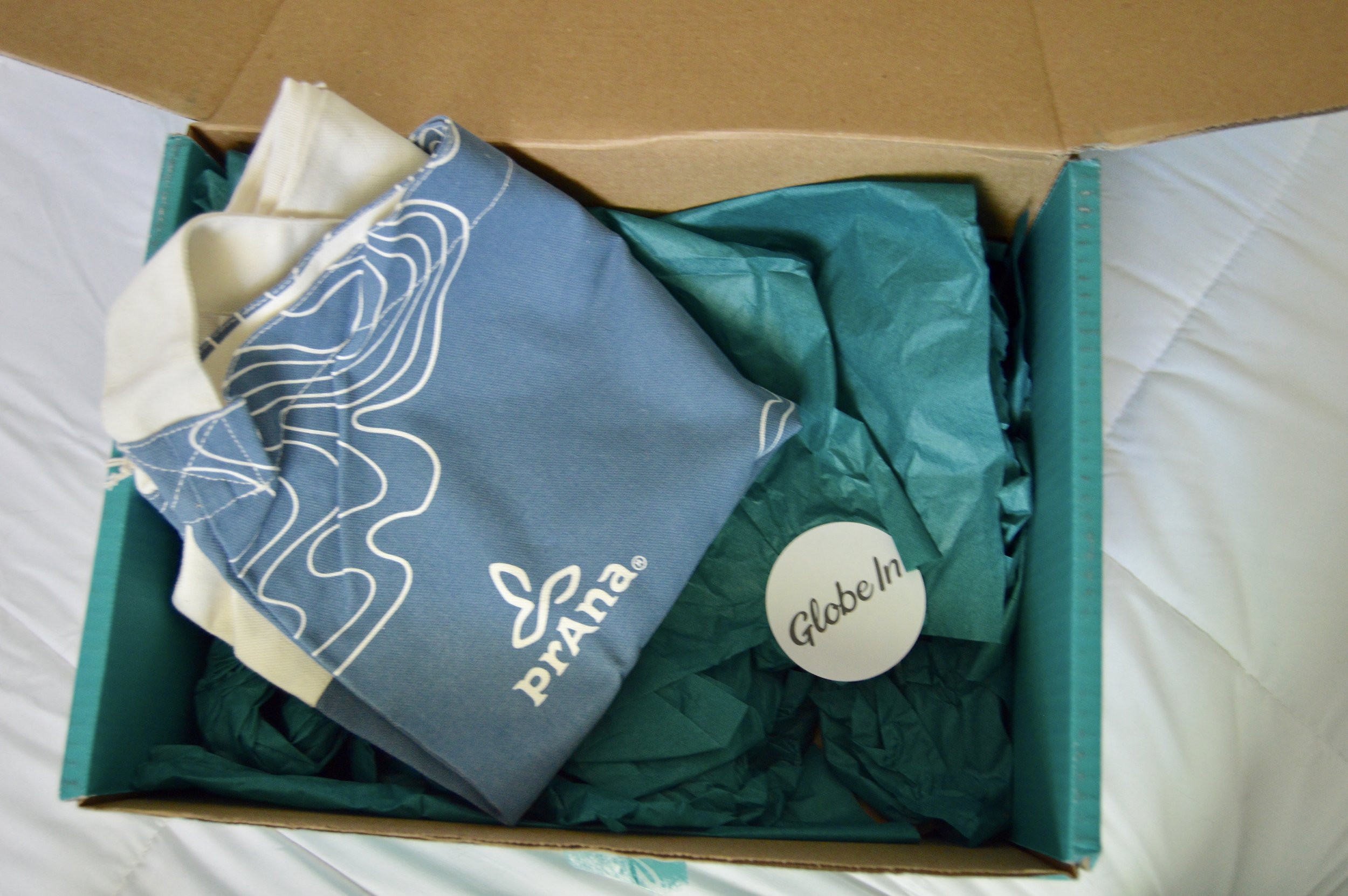 After tearing open the tissue paper, there's a small booklet telling the story of each item in the box. It gives the country of origin, more about the hands behind the product, and tips for using it and caring properly for it.
Then, I got to the good stuff.
I've been wanting a Keep Cup for a while (one of the reasons I was drawn to this particular box). Believe it or not, most paper disposable coffee cups aren't recyclable (due to the wax or plastic lining on the inside for temperature control and to keep the cup from getting soggy,) and although some shops do offer cups that are able to be recycled, the vast majority of our daily joe cups end up in landfills.
With their barista standard cups, Keep Cup — and other reusable mug brands — offer a much needed alternative. Since it seems our coffee addiction is here to stay ;)
There was also a canvas tote bag from Prana, a sustainable clothing brand based in California, made in India. I have a few other smaller tote bags that I bring with me to the store (when I remember...) but having a bigger one will be so useful.
The tote is sturdy, with a flat bottom that can stand up if the bag is filled. I've used it at the beach and the grocery store so far, but it would also be perfect for picnics, a night away, a trip to the gym or yoga, or pretty much anything else.
The box also included a small, zippered pouch with the most beautiful metallic block print design. After researching a little bit more about Matr Boomie, the wholesale brand who sells the pouches, I learned that their products are all handmade by Indian artisans, using the age old technique of block printing, and then wholesaled to stores and brands (like Globe In) all over the world.
And inside the pouch, I found a stick of chapstick as the final surprise in my Eco Travel Artisan box. The lip balm is from Alaffia, a skin and body-care brand founded to empower women in West Africa.
This box is perfect for anyone looking for a few gorgeous, reusable options to take with them everywhere they go.
Globe In also has many other options for their artisan boxes. You can sign up for monthly deliveries, or a 3-12 month subscription. Each month, you'll receive a box with ethically sourced, handmade items from all over the world.
If you'd rather not get a monthly package, you can also buy a one-time box that centers around a theme. The Savour Box and The Cozy Box are my other two favorites.
Are you hooked yet? These boxes make the most perfect gifts or are great to put on your own wishlist. And I've got a discount code for you to sweeten the deal >>>
Use the code SIMPLYLIVANDCO to receive $10 off a subscription of 3 months or more!
*This post was compensated by Globe In. As always, all sponsored posts are authentic and hand selected by me. Thank you for supporting the brands that make Simply Liv & Co. possible! #sponsored*